Please contact stephbosanko@gmail.com to book this holiday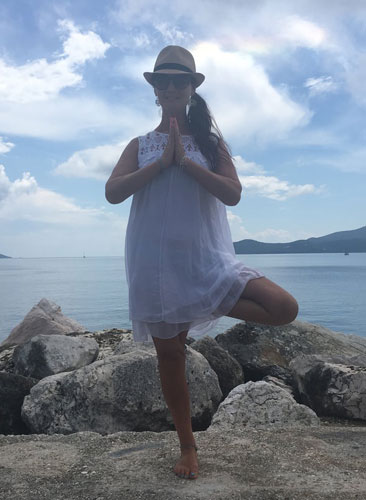 This is Michelle's second week at Shanticentre in 2024
I have been sharing the joys of yoga at Shanticentre for over 10 years. It's a magical place full of love! Leave the stress of daily life behind and immerse yourself in the serenity of Shanticentre.
My teaching was born out of my love for yoga and the beautiful and profound personal journey I found myself on. I simply wanted to keep learning and keep sharing the knowledge with as many people as I could. I enjoy teaching people of all ages and abilities as much as I love the challenges that I continue to discover in my own personal practice. It is my hope that through my yoga retreats people will also experience the deep joy, serenity and healing that yoga has offered for me.
I trained at the British School of Yoga in 2009 and have been teaching yoga for over 13 years. I travelled to India in November 2014 where I spent a month at the Sivananda Ashram Neyyar Dam, Kerala where I studied Traditional Hatha Yoga and qualified as a Sivananda Teacher. I was honoured to be awarded with the title Yoga Siromani which signifies jewel of the crown of yoga.
I draw inspiration for my yoga retreats from nature and the seasons. I enjoy exploring how we can adapt our lifestyle and yoga practice in harmony with the rhythms of nature.
What to expect on my yoga retreat? Delicious morning yoga flows, nurturing evening restorative sessions, meditation, pranayama, relaxation and lots free time to simply be. Do as little or as much as you like.
Leave feeling physically and spiritually revived.